Company Overview
Yogi Kripa group is one of the leading medical service provider company employing more than 50 people across India. Headquartered in the City of Mumbai, with operations in different states, our group's global brands are sold all over the country.
The group started its first firm in July 1997 – a proprietorship concern by the name of Yogi KripaMedi Chem. Today, there is an addition of our private limited company called Yogi KripaMediChem Pvt. Ltd. under our group with two Directors – Mr. Manish B. Gupta and Mrs. Anchal M. Gupta (BE-Biomedical). Though being a family owned business, we maintain professionalism and corporate work culture within our organisation.
We began our journey in the medical field with infection control products and today we serve diverse specialties of medicine including, Orthopedics, Spine & Trauma, Vascular, Infection control, Medical disposables etc. We constantly keep abreast with the latest advances in the medical field worldwide and constantly strive to bring the best quality healthcare services into India at optimum costs.
Every day, several hospitals, surgeons and patient caregivers trust Yogi Kripa group and the solutions we provide to make their services better and to lead a better quality of life.
Throughout our 17-year history, Yogi Kripa group has adhered to a set of simple yet insightful values – honesty, quality, dedication and integrity. These are the standards of performance by which not only our leadership but also our employees are measured. These values have helped establish YKMC group as a leading-edge company that provides quality healthcare products used by people from all walks of life.
Mission
To efficiently bring world class medical treatment and care into the Indian hospitals at optimum costs.
To continuously keep abreast with latest advances in global medical technology and implement innovation for the betterment of healthcare in India
To sustain and grow our reputation as a company of dedication, honesty, integrity and service
Touching lives by spreading awareness on preventive health and informed healthcare choices.
Vision
To be globally preferred medical service provider for India.
To empower every Indian lead a better quality of life.
Core Values
Compassion
We believe in a 'Patient-first' approach and passionately strive towards delivering our best services with utmost dedication.
We nurture a culture of compassion within each and every person in the organisation and take pride in being able to bring about better patient outcomes.
We are committed to constantly provide to provide quality healthcare at optimum costs to our patients.
Aspiration
We are simply in love with our work and are excited to accept new challenges each time.
We are enthusiastic to take on new initiatives, implement innovative ideas and set new benchmarks.
We aspire to constantly 'raise the bar' and are driven to go that extra mile to surpass excellence.
Reliability
We are accountable for every action that we take and work with complete transparency so as to not leave nothing to chance.
We work with interconnectivity between our teams to re-check systems in order to minimize errors.
We are sincere, ethical in our work and exhibit integrity in our deeds and performance.
Evolution
We dare to see new horizons everyday and meet the changing dynamics by our flexible approach and adaptation.
We are empowered by regularly keeping abreast with recent healthcare innovations and constantly invest our efforts in upgrading manpower skills.
While we evolve as individuals in perspective and skills, we feel a sense of joy and content to see Yogi Kripa MediChemPvt Ltd evolve as an organisation continuing to 'Add value to Life" and scaling greater heights in patient care.
Mr. Manish Gupta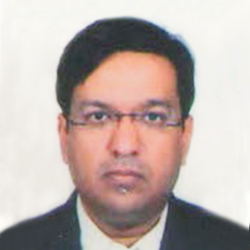 Patience with persistence & consistency is what defines Mr. Manish Gupta, Since the beginning, Mr. Manish has focused on simplicity and inspiring innovation through solving problems with thoughtful product design, with a strong background in Commerce and Finance and experience of 25 years of business acumen, he heads the organisation to scale it to further heights.
Mrs. Anchal Gupta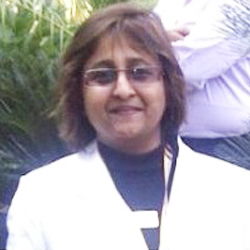 Anchal Gupta is a Bio-Medical Engineer by qualification, an Entrepreneur by passion and an incurable optimist by nature, She is a true risk-taker. This blend of Entrepreneurship, Professionalism and Optimism has helped her build a mark in the healthcare industry. Ms. Anchal's commitment to healthcare extends beyond business. She is passionately focused on imparting preventive healthcare education to improve the overall quality of live.